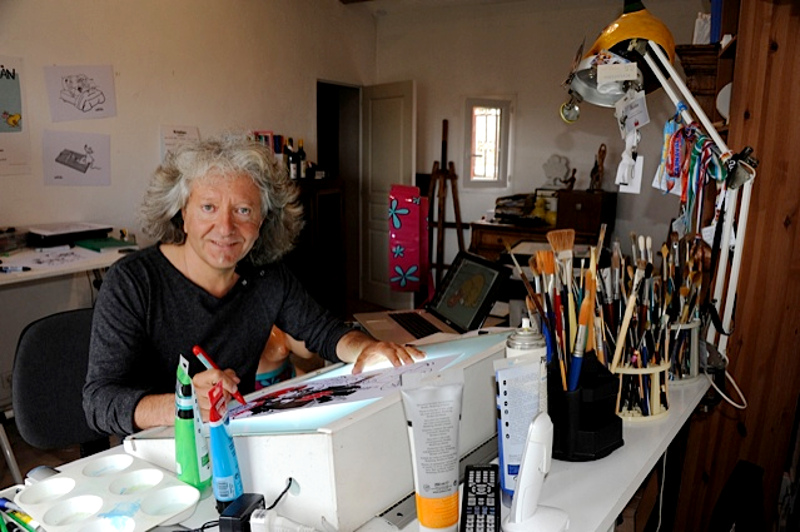 Kristian etches life with humor.
Since the eighties, he has realized cartoons, humoristic and of current events, for the written press, national and international, for television as well as for the International Cannes Film Festival, the Soccer World Cup, posters, publicities, stage settings, and floats for the Nice Carnival. He also participates in numerous exhibitions in France and abroad.
Living in the little village of Cabris near Grasse on the French Riviera (Alpes Maritimes 06), he makes us dream, laugh or wonder with his pencil; sweet or sour.
Kristian possesses the artful skill to concentrate any given subject with a few strokes of a pencil.

photo : Gerard Pilon