Course
Humoristic
drawings
Press cartoons
Sculptures
Posters
Comic Strips
Carnivals
Communication
Logos
Set decorations
With the school
Speeches
Cannes
Film Festival
World Soccer Cup
Videos
Poetic drawings
Japan
Press
Downloads
With other artists...
Made to Order
Livres
Contacts
Links
INTERVIEW
Artonautes : How did you get so fond of drawing ?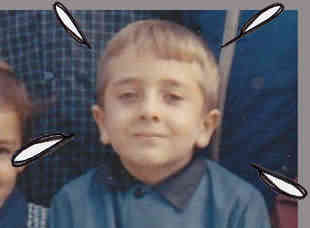 Kristian : From 3 years old to 6, for my health, I used to stay in the mountains above Grenoble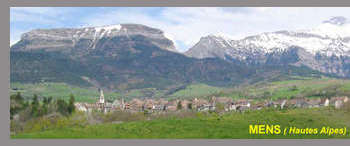 with a couple of my parents friends. There was a cupboard in my bedroom full of magazines with cartoons; each evening I used to leaf through them again and again.
Straight away I was attracted though of course I was too young to understand them. Since that time, I have never stopped looking for cartoons in newspapers and magazines. I didn't give a thought about becoming a cartoonist. I didn't even know it was a job; like any child, I wanted to be a pilot or a vet.
Very soon however I did nothing but draw!
At primary school, while my friends were in charge of selling tickets for a lottery for some charity I had the idea of organizing an exhibition of my drawings in my bedroom. My parents were allowed to come in for 50 cts 4 or 5 times a day. I was very proud to bring the 'takings' to my teacher. It was my first time earning money by drawing.



A : Was it already easy for you to draw ?
K : Not at all, and it still isn't now !
In High school, I used to caricature the teachers as a joke. My best friend did it too, and it annoyed me because he was better at drawing than I was, but I think my ideas were better!
By the way, he turned out badly enough to become an architect !!

A : To improve yourself, did you go to an art school ?
K : No, but I hate to be called a self educated man. I learned from all my elders, each cartoonist on my way from childhood taught me something. Not only 1 teacher, but a thousand!
Later on, I realized that not to have a classic grounding gave originality to my style.
On the other hand, it took me a long time to do what I really wanted to, especially for colouring techniques.

A : From who does your inspiration come ?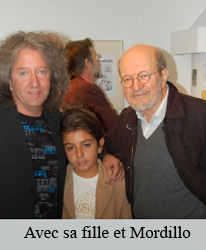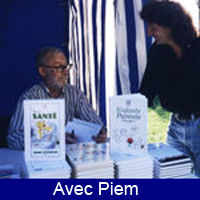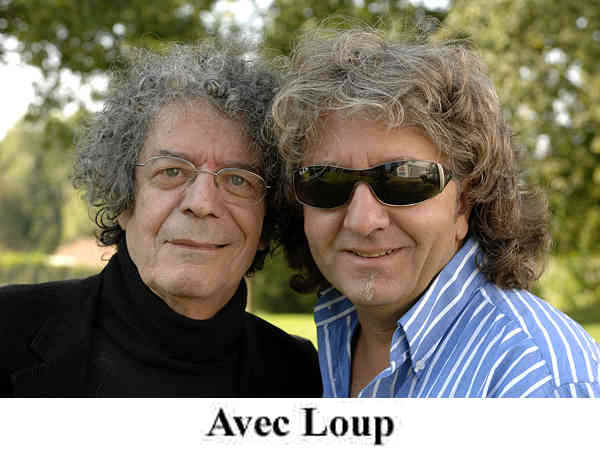 K : From lots of cartoonists, and so many varied styles !
Chaval, Loup, Sempé, Siné, Plantu, Piem, Serre, Reiser, Argentin Mordillo for his colours and Quino for his ideas, the American Guy Larson who I love or André Philippe Coté from Québec.
Today, some of them are my friends, incredible !
Carabal asked me to be the godfather of his son Cyril whom he tells stories about in a successful cartoon book " Les Gosses" . So is my godson is a real kid and a hero as well !

A : Comic strip book when ?
K : I like to read strip cartoons, but it's another job to do a book with them. Too long working on the same character and same atmosphere is not for me: I can't.
I am full of spontaneity, I like things to go quickly, to do what I feel, sign it, and start with something else, even if I happen to work more than 1 day on the colouring part or a poster

A : Let's go back to the beginning, when did your passion turn into a real job ?
K : At an amateur exhibition here in Cabris, a lady said " I like the drawings I see here , most of all, those by Kristian.
This was a turning point for me; the following week, I was in Paris with my folder of drawings under my arm. I was twenty.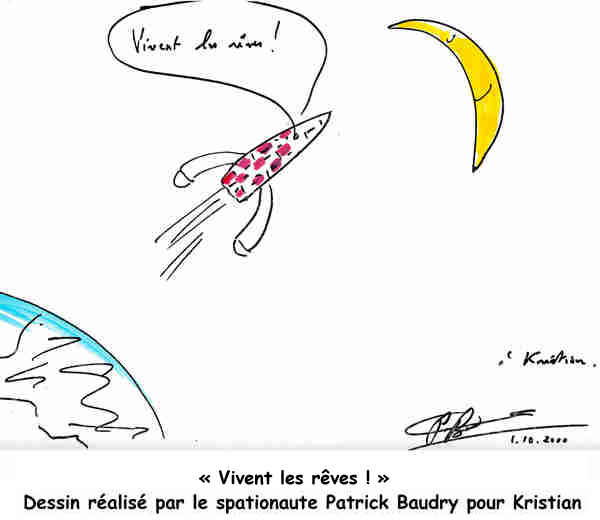 I was immediately published, first by the newspaper Dauphiné Liberé but in the mean time, I had to work part time in pizzerias to earn my living.
For 2 years, I withdrew and lived on my own in the old part of Nice. I rented a tiny studio flat to be able to draw quietly, cut off from the temptations of too many outings and partying with friends.
It worked and I started to be published a lot: daily with Dauphiné Liberé then Femme Actuelle, Le Parisien, then I signed with the agency Intermonde Presse who are still publishing my drawings.
Afterwards came Nice Matin and the T.V. channel France3



What did your time for TV bring you ?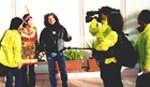 K : It was a very important stage. Of course it's a show case, even if the public is less and less naïve, they generally think that if appear on TV, you must be very talented. I presented a press review called " Kristian's week " with 5 or 6 coloured drawings for France 3 French Riviera news. I thought this contribution would only last a few months; it lasted 13 years !
I worked with quite a succession of chief editors and my work had to win over each one of them. The formula of a "press review" didn't captivate the last one, and also after 13 years, ev everyone was becoming bored with it.
Around this time, I worked on a TV program called "Chrono" on TV 5, M6 and TMC. I thought up the opening and I did drawings about car racing.

A : You participated in the Cannes Film Festival. Could you tell us how a cartoonist landed in the midst of reels of film ?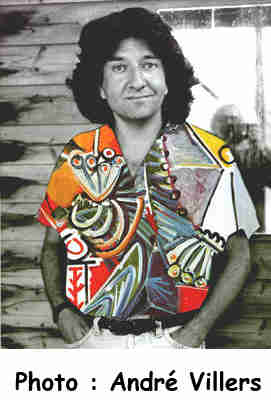 K : It's an incredible story. I was 25 or 26 , and was selling my cartoons on the steps of the famous Palais. The police told me to go away, so I wrote to the president of the Festival to ask for permission to continue and included some of my drawings. To my great surprise he asked to see me. He couldn't give the permission but instead, he hired me!
So for 6 years I drew for the Film Festival!
Passion excepted of course, an artistic career is only a matter of meeting the right people, chance and good luck.
May be to be talented is also to know how to wait for the right opportunity to come, or to provoke it.

A : Is drawing floats for Nice Carnival a new challenge ?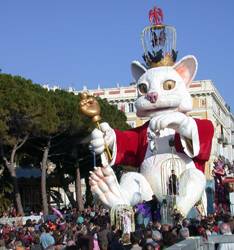 K : Several years ago the Tourist Office and Gad Weil, artistic director for the Carnival, asked me to do the designs of some floats.
It's very exciting work:
Designing floats, drawing them, seeing them built by the Carnival staff and giving the drawings body, with figures 15 metres high, like the Carnival King in 2002, then seeing them move through the Parade among the crowd, has been one of my most satisfying experiences.
I have been wanting to 'come out' from the press to other fields, and the Carnival is just one example, as well as posters, exhibitions, mural paintings or mosaics, why not ? I' am interested in everything,particularly things I've never done before. Mordillo decorated the hull of a cruise boat with his figures, it's just fantastic!

A : Exhibit in Japan ?
A new challenge " Kristian in the Samurai Country" ?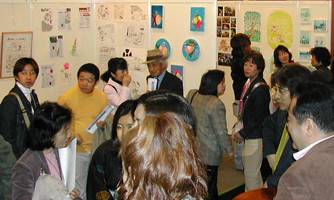 K : It's a case of another encounter,his time with the theatre author Guy Foissy prize winner of Black Humour in plays. He lives in Grasse, 5 km from Cabris.
Fond of humor and press cartoons,

he wanted to get in touch, we're real good friends now.
Guy's work is performed in the whole world. I have drawn many posters for his plays and done 3 stage settings. Thanks to him I've staged exhibitions in Italy, the Avignon Festival in France and in Japan.
I still have several exhibitions a year in these countries. We often go together. I have lots of friends in Japan and though I don't always understand them that's what makes them so likeable and interesting.


A : Is it easy to suddenly move from Cabris to Japan ?
K : My choice, which I never regretted, is to live in Cabris. I have my studio and my home. May be Paris would been an easier option, I'm not sure.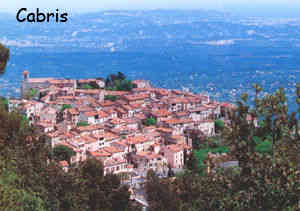 Anyway, living in this small village of Provence with 1200 inhabitants, between the sea and the mountains is a luxury I am delighted with and I find my balance.
I like very much to be in Tokyo or New York, but my home is here.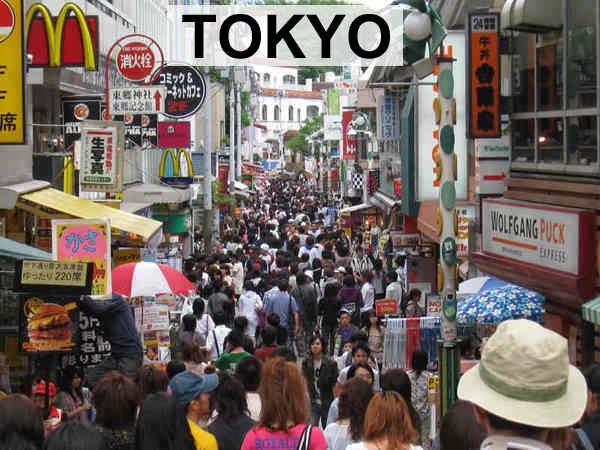 Antoine de Saint Exupery used to come often to Cabris where his mother lived. It is the place where he wrote best.
I always feel that this hero of my childhood will suddenly appear at the corner of a street, hand in hand with the Little Prince.



A : How about Colombia?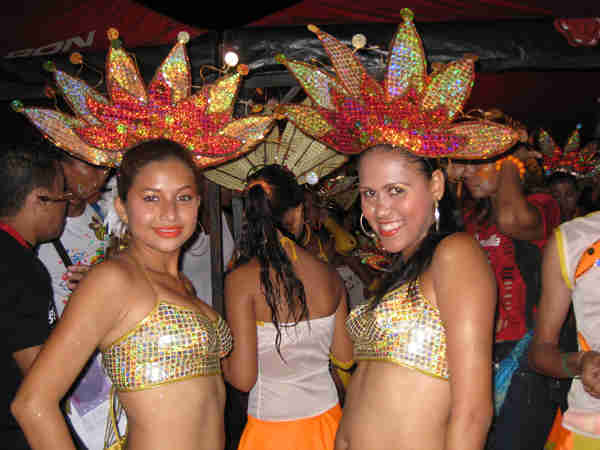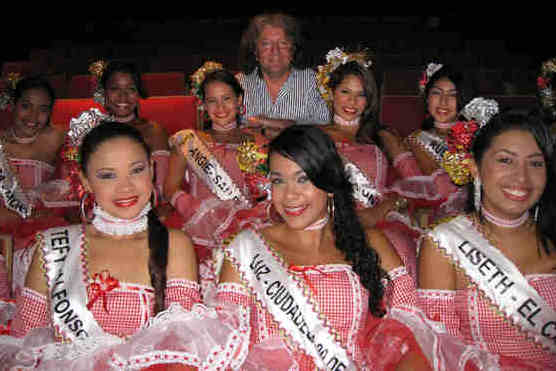 K : I went there thanks to the Nice Carnival. Colombians are fond of carnivals. I displayed my drawings and plans of the Nice Carnival in a galleria in Barranquilla in 2008 followed by a conference. I now have an agent in Colombia, and many projects…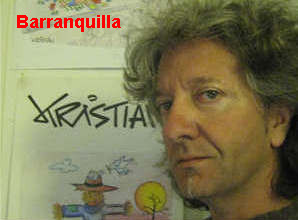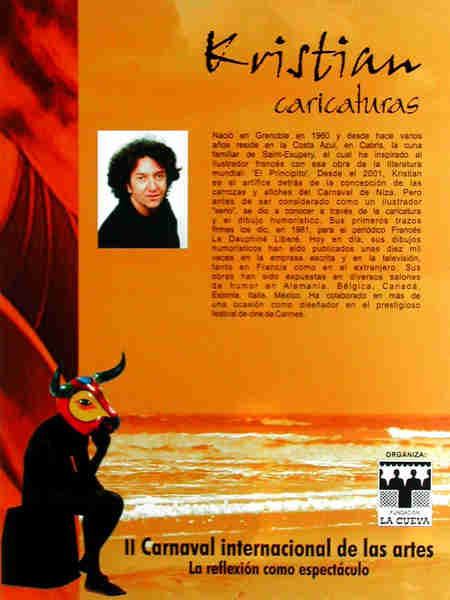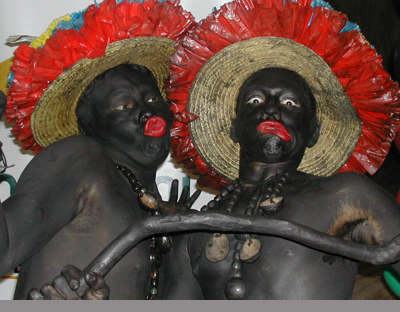 A : What about the future ?
K : I intend to go on using my passion to earn my living and improve my work. I 'm never satisfied with what I do, never. It's not a matter of affectation or false modesty. At first, that bothered me a lot but today, I've learned to live with it and I use it to go forward.